Graduate Student Resources
Graduate Student Resources
Resources for Graduate Students
The UCCS Math Department provides many resources for graduate students, including teaching fellowships, a graduate student chapter of the American Mathematical Society, opportunities to present research and apply knowledge, and more.
Clubs & Organizations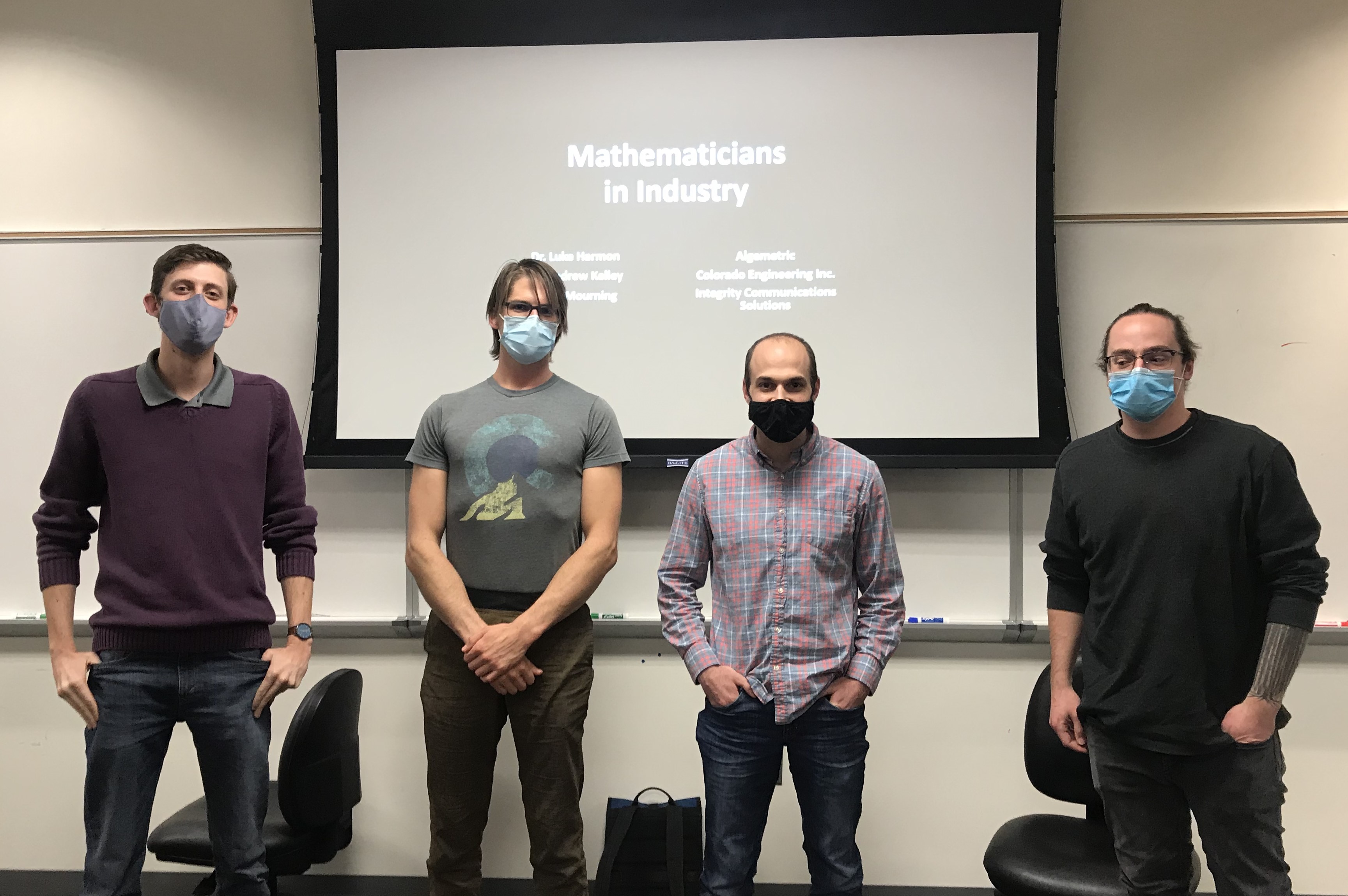 American Mathematical Society - Graduate Chapter
UCCS Math graduate students run an official chapter of AMS as a student organization with events open to the public. Our purpose is to foster a greater understanding of mathematics, encourage student activity in research and related mathematical experiences, and provide a social and intellectual forum for all students interested in mathematics.
Math Clinic
The UCCS Math Clinic is a new program at UCCS for highly motivated undergraduate and graduate math students. The Clinic is designed to provide exposure to real-world problems which can be solved, understood, or clarified through the application of various fields of mathematics.
---
MATLAB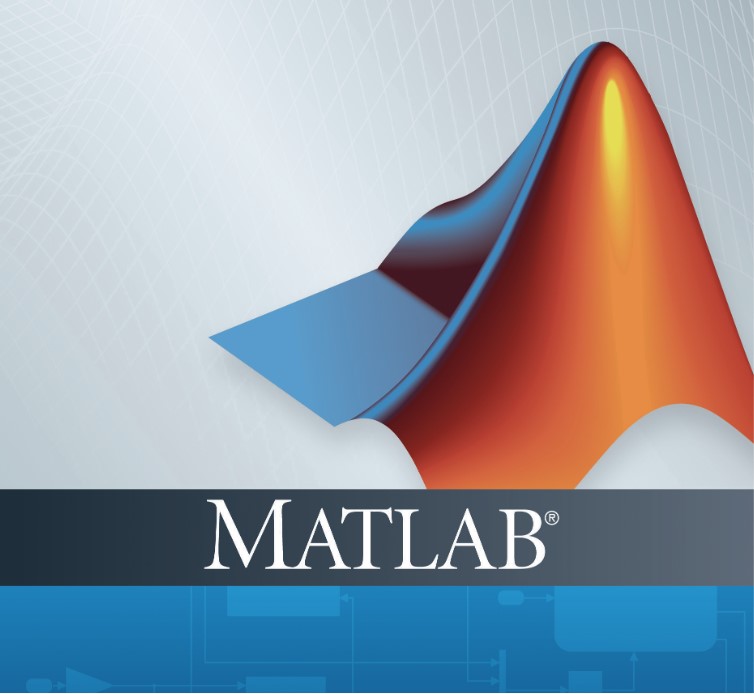 The Matrix Laboratory (MATLAB) is a powerful, industry-standard numeric and programming language computational platform. The platform is available to all UCCS students and faculty via a campus-wide license for installation on personal and office computers.
Instructions for obtaining MATLAB can be found on the UCCS IT web page.
MATH Courses Devoted to MATLAB
MATH 2650 - Introduction to Computational Mathematics
MATH 3650 - Advanced Computational Math
---
Graduate Student Presentations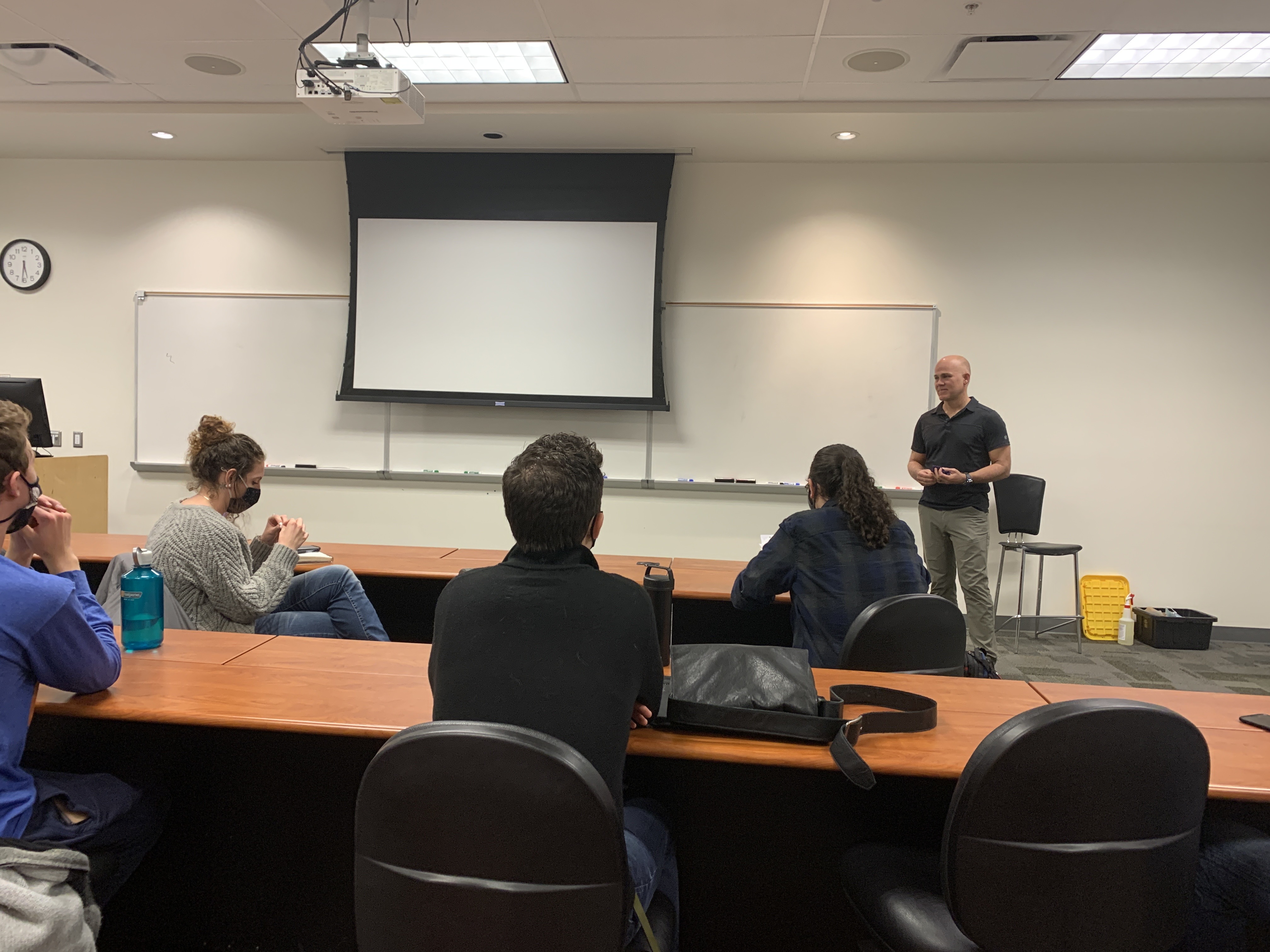 As part of our support for professionalization, the Department of Mathematics provides opportunities for graduate students to present their research and/or its applications, whether as required dissertation defenses or brown-bag talks.
Access previous presentations here.
---
Graduate Teaching Fellowships (GTFs)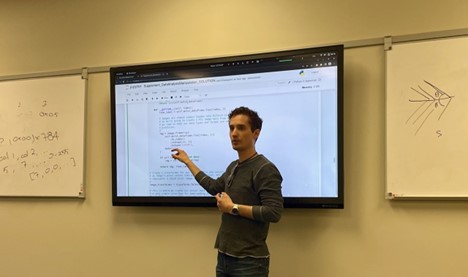 For students enrolled in the mathematics MS and PhD programs, the department offers a limited number of Graduate Teaching Fellowships (GTFs).
---
Exams
MS COMPREHENSIVE EXAMS
Additional information and exams from prior years can be found the MS Comprehensive Exams page.
PhD Examinations
Students in the Ph.D. program normally take two written preliminary examinations and two written comprehensive examinations.
These examinations are closely linked to the content of graduate courses, but they have distinct content descriptions, and may require independent study of material not covered in the courses.
The preliminary examinations cover real analysis and linear algebra at the Master's degree level. The Graduate Committee will review the performance on the preliminary examinations to determine if the student may move forward in the Ph.D. program. At the discretion of the Graduate Committee, the required preliminary examinations may be waived for students entering the graduate program with a Master's degree, or with a comparable level of preparation.
The two Ph.D. comprehensive examinations each cover material corresponding to one of the three required Ph.D. core sequences. Additional information can be found here.
Copies of preliminary and comprehensive exams from prior years can be found on the PhD Exams page.
Normally, students will have at most two attempts to pass each comprehensive exam, and may attempt exams in no more than three distinct core subject areas. Exceptions must be approved by the Graduate Committee.
There will be an oral dissertation proposal examination administered by the dissertation advisory committee to determine if the dissertation topic is appropriate, and if the student is adequately prepared for work on the dissertation.
After the dissertation has been accepted by the dissertation advisor, a final oral dissertation defense examination will be conducted by the dissertation advisory committee.
---
English Proficiency Requirements
Information regarding English proficiency requirements
---
Applications & Forms
Find applications and forms for graduate students here.